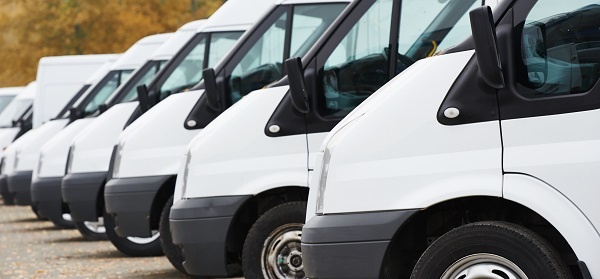 Understanding the real world payload of any van is essential if it is to travel safely and you are to stay within the law.
If you load a van above its maximum permitted axle weight, then you can be fined on a sliding scale that starts at £100 for a vehicle that is 0%-10% overweight, DVSA will allow up to 5% tolerance before issuing a fixed penalty, unless the relevant weight exceeds 1 tonne and progresses to £300 for between15% to 30%. If one of your vehicles is caught while laden above this weight, you face an automatic court summons.
So how do you calculate how much weight a van can carry and make sure you stay within the right limits? This quick guide will show you how.
Find out the 'design gross weight of your vehicle'
This is the maximum allowable weight of the vehicle, including the weight of the vehicle itself, its fuel, plus any cargo, passengers and tools. You can find this information on the van's information plate on the door frame of the van with the gross train weight and front and rear axle eight limits.
Find out the kerb weight of your vehicle
This is the weight of the vehicle, with a full tank of fuel, any equipment fitted and driver sat in vehicle without any cargo or passengers. This can only be found mentioned in a brochure.
Before we move on to calculating the van's payload, it's important to remember that a manufacturer's stated kerb weight is for a van that is fresh from the factory. Since then you may have added different tyres, fitted a tow-bar, winch, lights or other fixed accessories. All of these things can push the kerb weight of your vehicle up.
Because of this, it's a good idea to ask the supplier of your next fleet van to supply an updated kerb weight figure. Failing this, you can get an accurate figure by taking the vehicle with a full tank of fuel to a nearby weighbridge.
Once you have an accurate kerb weight, you can calculate the maximum payload of your van by using this formula:
Design gross weight – Unladened weight = Payload
In the case of a factory-new short wheelbase single turbo Renault Trafic, the result should be:
2900kg –= 1235kg
However, if your van has been modified with fixed equipment that weighs another 146kg, your real world payload would be calculated as follows:
2900kg – 1811 = 1089kg
In other words, you could carry up to 1089kg including cargo and passengers – not 1235kg – while staying within the law.
You will remember that the fines mentioned at the beginning of this post related to axle weight. The calculations for this are relatively complex, but there are online calculators such as this one that allow you to get an accurate figure for both the front and rear axles of your van. The size of your payload will affect this calculation, and in the case of the Renault Trafic mentioned earlier, you have to ensure that the front axle load is no more than 1585kg and the rear axle load no more than 1650kg. Again, these numbers will be specified by the van's manufacturer, and they hold true no matter what fixed accessories you subsequently add to the van.
So, always make sure you know the real-world payload of your next van. Whenever you lease a van from Enterprise Flex-E-Rent, we will be able to tell you the actual payload of each vehicle, no matter what modifications you need. Contact us today if you'd like to learn more.
Payload is one of the factors you need to consider when purchasing or leasing a vehicle. To discover all of the issues you need to consider to pick the correct vehicles for your fleet, why not download our guide: Rightsizing your van fleet: How to improve costs, safety and efficiency