Telematics that helps you think outside the box
Telematics that delivers more (and less)
Using thousands of data points collected from each Geotab telematics device, the myGEOTAB online platform delivers the real-time location updates, application specific benchmarking and fleet-wide insights you need to operate a greener, safer, more efficient fleet.
How does it work?
The Geotab GO device plugs into any car, van, HGV, or specialist vehicle via the OBD port. Once installed, the data points collected are fed directly to the myGEOTAB platform, which is easily accessible on desktop, tablet, or mobile.
Thinking outside the box
Making it quicker and easier to collect data on driver behaviour, precise location, and vehicle diagnostics is just the start. It's what happens next that really makes a difference to your business.
With all your vehicle and driver data in one place, you'll be able to monitor, visualise, and benchmark your fleet's productivity, sustainability, safety, and compliance in real-time, for real results.
This means that whether your vehicles are owned, rented, or leased, you'll have the information you need to make the decisions that matter.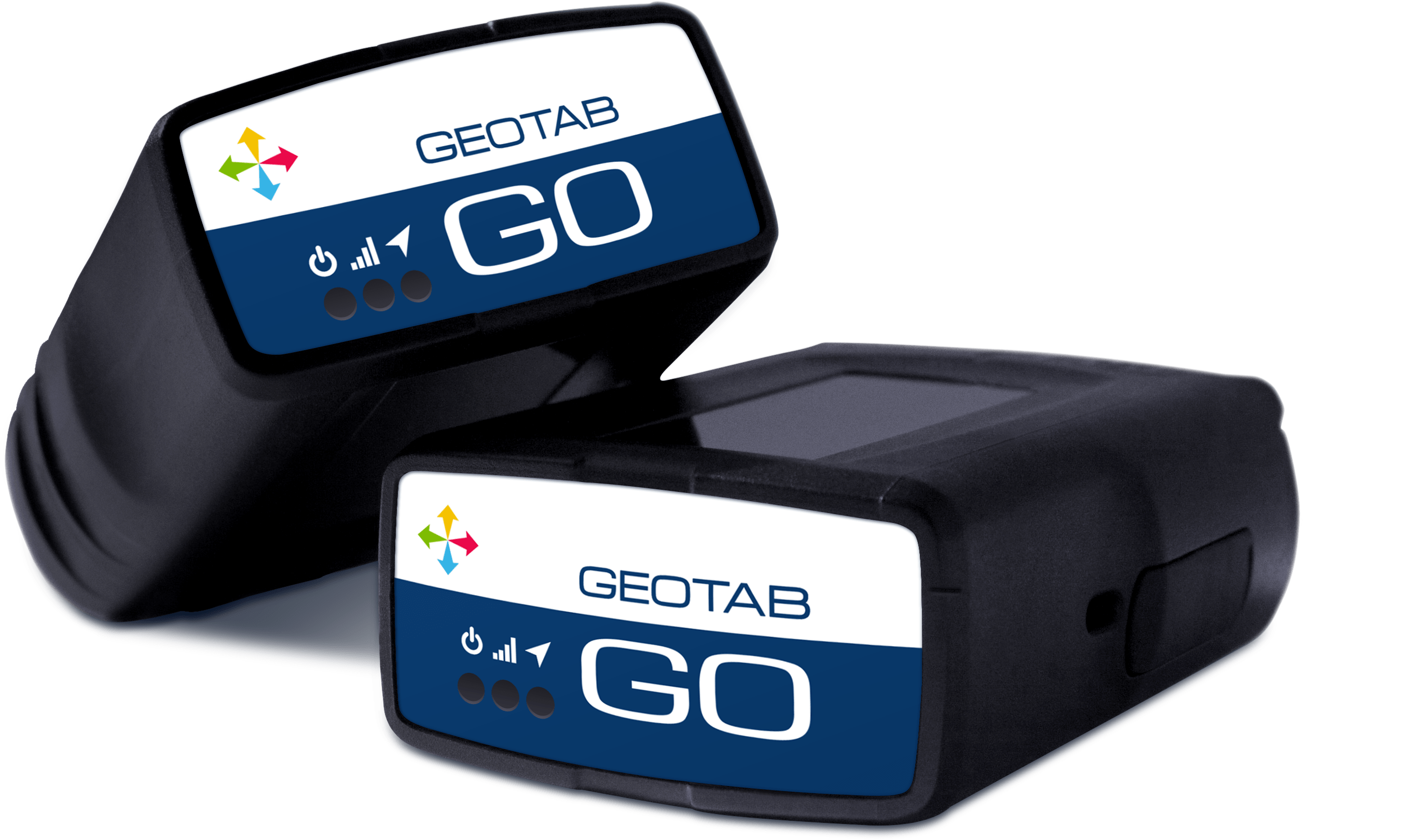 Telematics for electric fleets
The GO device fully supports over 200 electric vehicles, collecting all the data you need for effective EV fleet management, including real-time battery charge data, fuel and energy usage, and a full charging history for each vehicle. And, by using Geotab's unique Electric Vehicle Suitability Assessment (EVSA) tool, not only will you be able to optimise the productivity of your current EVs, you'll also have all the information you need to create a clear blueprint for full fleet electrification.
"The changes don't need to be dramatic to make big savings: even a small increase in miles-per-gallon can lead to substantial savings. For example, a fleet with 40 vehicles, each of them doing around 1,500 miles per month at 35 mpg, means a cost of £13,561* on fuel per month. But if the mpg can be increase to 38, with insights from telematics, that fuel bill goes down to £12,490, a saving of £1,071 a month – or £12,847 a year."
*Using a diesel fuel average of 174.01p per litre (December 2022 - RAC Fuel Watch).
Danny Glynn
Managing Director, Enterprise Flex-E-Rent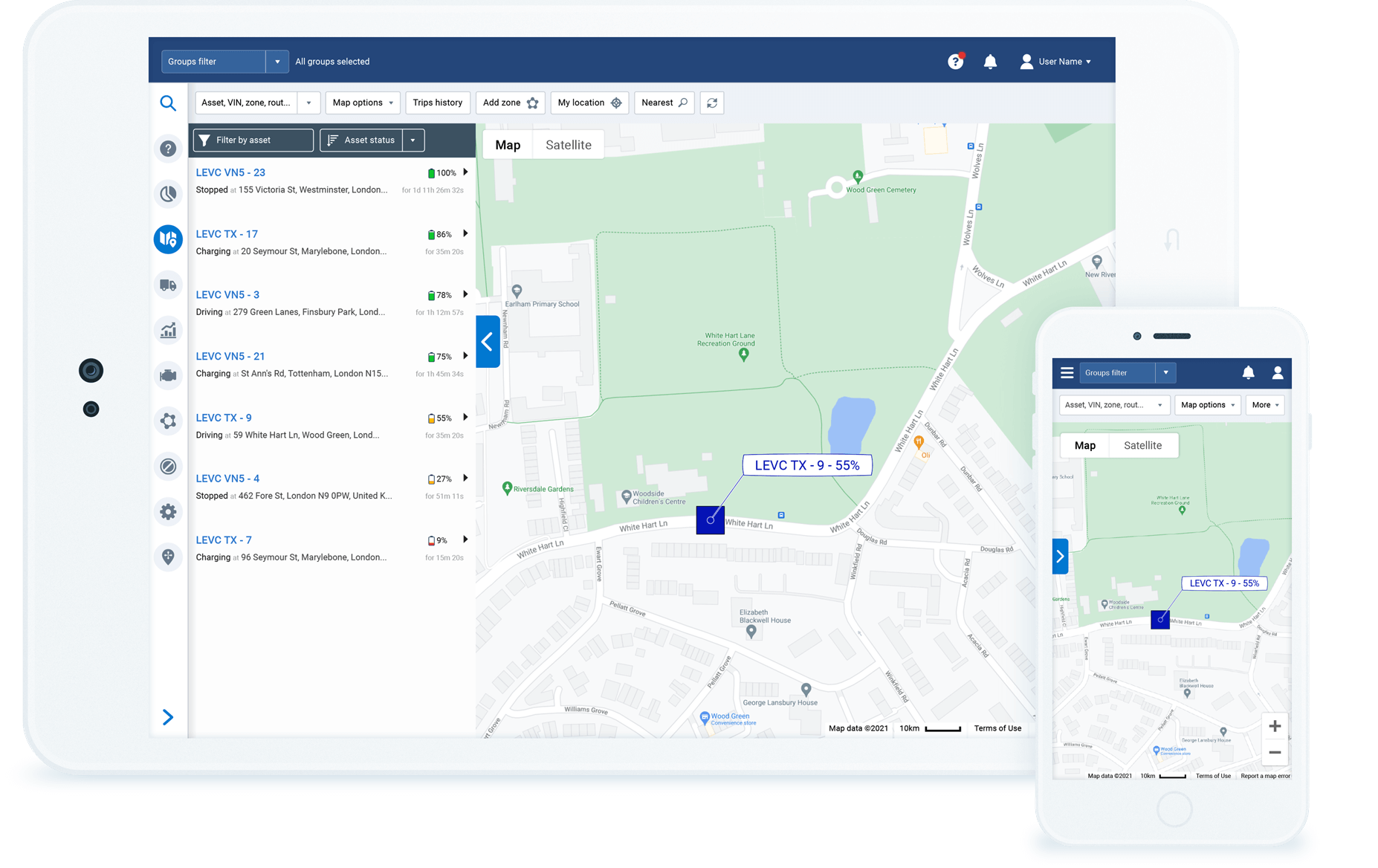 What will telematics mean for your fleet?
Whether you're new to telematics and need a clear understanding of the basics, or a seasoned user that's interested in how the technology is evolving to meet the needs of today's fleet operators, take a look at our blog on what next-gen telematics could mean for your fleet.
5 steps to a safer,
greener, more efficient fleet
Why GEOTAB?
GEOTAB® are recognised as the global market leader in telematics, with over 20 years' experience working with car and commercial fleets around the world.

Their local teams are with you every step of the way, providing hands-on support and training to help you maximise the benefits to your business, drivers, and customers.
3 million+
vehicle subscriptions worldwide
44,000+
Customers of every size and shape
55 billion
data points processed per day