With the return of consumer confidence continuing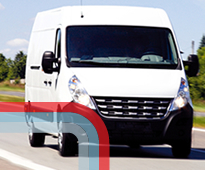 to lift the economy, the UK property market is also slowly improving, which means we can expect the number of people moving house in Britain to pick up significantly over the next few years.
We're already a fairly nomadic nation. Research published by Bosch Power Tools last year indicated that Britons will typically move house eight times during their lifetimes, with people ending up 63 miles away from their birthplace on average. As the traditional idea of a 'job for life' has largely been consigned to the past, many people are now willing to relocate for employment opportunities. Others climbing the property ladder are prepared to move great distances to secure their next dream home.
Interestingly, the housing affordability issues of recent years have also contributed to this trend. Although younger people have been less likely to move into a house they own, the increased reliance on rental accommodation has meant people are staying put for shorter lengths of time and moving on more frequently.
The cost of moving
For those buying a property, moving home is a particularly expensive business. This is one reason why removal van hire can help to bring costs down when homeowners are preparing for the switch to a new address.
If we consider all the expenses involved in moving house, they're certainly numerous and they quickly add up. Before you even factor in removals, there's the estate agency costs, surveys, solicitors' fees and stamp duty to think about. You may also need to buy some items for your new home and complete some minor repairs before you leave.
All this creates a hefty bill for new homeowners. Research from Propertyfinder has indicated that the average cost of moving home in the UK now comes in at roughly £9,500. With the average house price currently standing at more than £240,000 - and expected to rise further - all these additional expenses are certainly unwelcome for the majority of people.
Save money with van hire
There's no doubt that forking out money for the services of a removal firm, on top of all the other expenses, can leave many movers feeling the strain on their finances. This is why cheap van hire offers a great solution. Using a vehicle to move your furniture and other possessions yourself, rather than employing an expensive removal company, can result in savings that make a real difference.
In fact, opting for removal van hire instead of paying for a removal firm is often recommended by money-saving websites like Confused.com. "One of the simplest ways to make some big savings is by hiring a van and doing it yourself," the site advised earlier this year.
Of course, there are other advantages to moving your possessions yourself when you decide to relocate. For a start, that precious family heirloom or the record collection you've spent years piecing together will always remain under your control if you hire a van, rather than being entrusted to a stranger. Sorting out your own cheap van hire also means you can do it all on your own terms and to your own schedule - there's no waiting around for a company to pick up your furniture and deposit it at the other end.
At Burnt Tree, the deals available on our vehicles range from LCV contract hire to flexible hire and daily rental agreements. With medium vans available to rent from just £40 a day and large vans on offer from £50 a day, we're here to help all homeowners reduce the cost of the moving process.