Enterprise Flex-E-Rent brings home Rental & Contract Hire Operator of the Year Award from the TCS&D Awards
Commercial vehicle rental specialist Enterprise Flex-E-Rent has won the award for Rental & Contract Hire Operator of the Year for the third year in a row at the 2016 Temperature Controlled Storage & Distribution (TCS&D) Awards.
The award ceremony took place on 14th September at the National Motorcycle Museum. The TCS&D awards are selected primarily on the basis of customer nominations. So while each entrant has the opportunity to showcase its business to the judging panel for short-listing, ultimately it is the quality of customer recommendations that dictates the outcome.
Customers commented on Enterprise Flex-E-Rent's responsiveness, quality of service, and the age and specification of its temperature controlled rental fleet.
As Mark Sutherland, Company Director of Dairy Home Team, said, "We're really happy with the overall experience of dealing with Enterprise Flex-E-Rent. We get excellent communications from their staff, the invoicing is spot on and whatever is agreed actually happens in practice, which is very reassuring. We are really pleased about our decision to switch to them."
Enterprise Flex-E-Rent's Temperature Controlled Division was set up almost four years ago in response to demand for a genuinely service-oriented partner from customers operating a mixed fleet including both ambient and refrigerated vehicles.
Enterprise Flex-E-Rent entered the market on the promise that it would deliver a commitment to customer service excellence, vehicles designed and specified for flexible rental needs, and an unrivalled maintenance programme.
For example, all fridge units come with the manufacturers' full repair and maintenance package to ensure superior maintenance and reliability. In addition, all Enterprise diesel refrigeration units are fitted with silent systems to ensure maximum flexibility around delivery windows, especially in urban conurbations where noise pollution is a factor.
Danny Glynn, managing director of Enterprise Flex-E-Rent, comments: "The whole Enterprise team feels enormously honoured to have won this top award in the refrigerated world for the third year in a row. This is a testament to the countless hours of hard work put in by our employees to ensure our customers get the best possible service.
"Four years ago, as newcomers to this sector, we knew it was a particularly challenging market to enter and operate in due to the cost of the vehicles, the complexity of the specifications and the level of maintenance required to keep everything running smoothly. But we love a challenge!
"To ensure our vehicles meet the needs of the widest range of potential customers, they are 'over spec'ed' and offer a wide range of specialist equipment and capabilities. We're particularly pleased that our customers have recognised our dedication to service by supporting our entry for this award."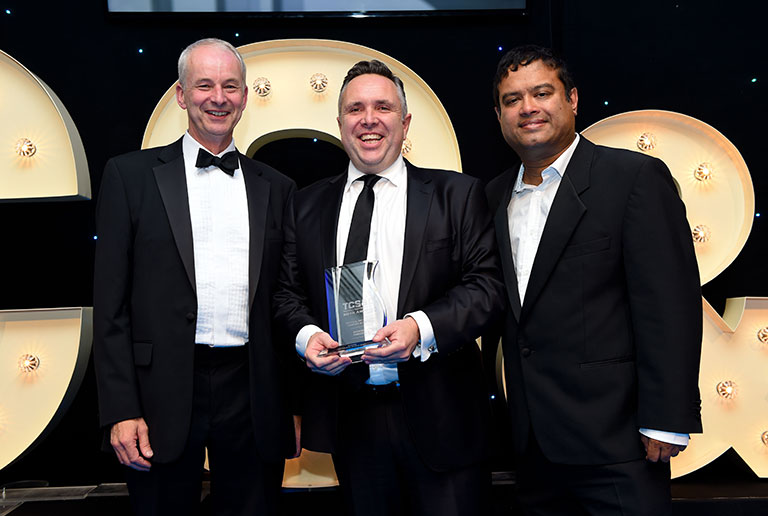 Enterprise Flex-E-Rent brings home Rental & Contract Hire Operator of the Year Award from the TCS&D Awards