COVID-19: Key information for Fleet Managers
In just a few months, COVID-19 has impacted all of our lives - possibly changing the way we live and work forever. Out of this has come a great deal of uncertainty for many businesses, including those in the fleet industry.
Now more than ever, it's essential that fleet managers have the information needed to keep their fleets on the road, while ensuring the safety of their employees.
That's why we've outlined some of the key considerations for fleet managers during and after the pandemic - from what impact COVID-19 has had on the industry, to what Flex-E-Rent is doing to support the coronavirus effort.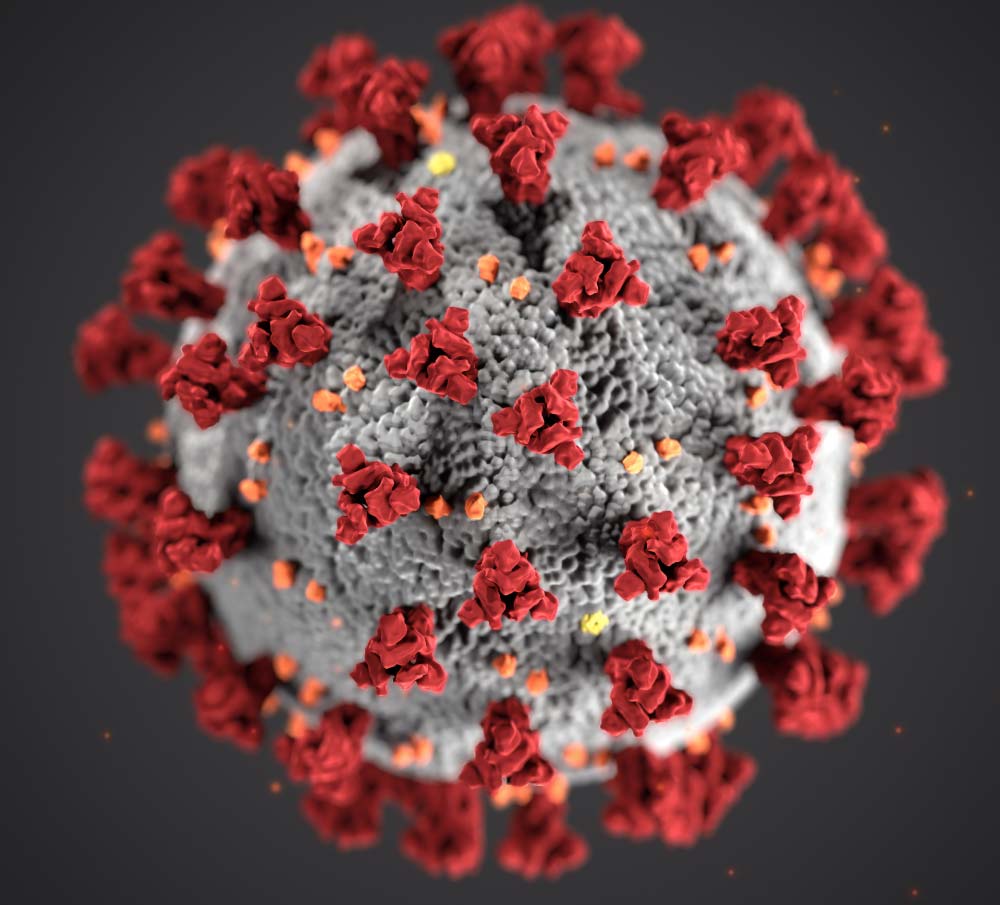 How is COVID-19 affecting the fleet industry?
In what has been called the worst crisis ever to impact the automotive industry by the ACEA, COVID-19 is significantly affecting the fleet industry in ways never seen before.
Manufacturing has ground to a halt, supply chains have collapsed and fleet managers have been left with idle fleets as a result of government-enforced lockdowns across the globe. The rental industry as a whole is set to face a slow recovery, with staff being furloughed and lower demand for car rental.
Not only does this leave businesses throughout the industry concerned about the reliability and continuity of supply, it puts fleet managers in a very uncertain position. Whether you're managing a fleet that is currently active or idle, you'll be facing unique challenges - such as organising vehicles and ensuring staff safety across the board.
In regards to fuel prices, in May the UK saw the lowest fuel prices in four years. Cotinuing from this, November saw fuel prices fall yet again. However, it's expected that prices will begin to continuously rise in the near future. In addition to this, September saw thousands of fleet vehicle contracts extended, with a rise in early contract terminations for other providers.
In November, the UK entered a second national lockdown, leading to further disruption for many business fleets. However, it was also announced that construction businesses are allowed to remain open and operating during this second lockdown, though businesses are still required to exercise caution and take every measure possible to ensure workers' safety.
Find out more about what the second national UK lockdown means for fleet managers here.
Fleet management challenges emerging as a result of COVID-19 include:
Re-sizing fleets to meet new requirements
Undoubtedly, fleet managers will be under pressure to cut costs due to the impact of COVID-19, and you may need to downsize or upgrade your fleet depending on your business' circumstances.
Adhering to governmental regulations around social distancing
Keeping employees safe at all times will be the top priority for fleet managers following COVID-19. You'll need to understand what your duty of care as an employer is, and what measures need to be put in place to adhere to government guidelines.
Deciding how to acquire vehicles for a fleet
In times of uncertainty, fleet managers may no longer wish to commit to long term leasing contracts, and with vehicle supply badly impacted by global lockdowns, may need to re-evaluate how and where they source their vehicles.
With no real end in sight, the COVID-19 pandemic is set to transform the fleet industry forever. As businesses shift their strategies to accommodate working from home, new social distancing rules and travel restrictions, fleet managers need to understand how to best manage their fleet, both now and in the future.
Google has released some guidance and free training to help small businesses through COVID-19; however, at Flex-E-Rent, we can offer advice on how best to manage your fleet throughout this unpredictable time. Speak to one of our flexible hire experts today for advice on how best to manage your fleet.
Planning considerations for fleet managers
When it comes to planning mobility, fleet managers are likely to be under more pressure than ever before to ensure that costs are reduced and vehicles are kept on the road. Such an unpredictable situation calls for decisive action, putting pressure on fleet managers to keep their fleet operating successfully - without compromising the safety of their drivers.
With this in mind, we've suggested some key considerations to think about when planning your fleet during and after the COVID-19 pandemic.
Only the essentials
Consider focusing only on essential travel and vehicle maintenance. Ensure that employees are only travelling when it is absolutely necessary, and think about postponing any inessential repairs or maintenance.
Understand your current fleet profile
This means understanding how big your fleet is and if any changes need to be made to support the workforce you now have. You may need to reallocate surplus vehicles, or look at purchasing extra.
Postpone purchasing new vehicles
In such uncertain times, it may not be wise to commit to long term contracts unless you are certain of your financial position. If this is the case, consider if you can extend your current leasing agreement, or explore other options.
Consider a flexible approach to mobility
Instead of purchasing vehicles for your fleet, consider renting. This way, you aren't locked into a long term commitment, and you may be able to provide newer, safer vehicles for your drivers.
The government have also issued some guidance for those who work with or in vehicles, to help stay safe during the COVID-19 pandemic.
At Flex-E-Rent, we offer a range of vehicles to suit your business' changing needs, and we are taking the steps necessary to keep our customers' fleets safely on the road. Our flexible hire service means we can adapt to your changing circumstances, and keep you on the road - no matter what.
Check out the flexible hire services we offer.
Flex-E-Rent COVID-19 Initiatives
Enterprise Flex-E-Rent has been working with customers and key workers to develop the solutions needed to keep essential businesses mobile.
The following initiatives are just some examples of the steps we're taking as an organisation to provide safer fleet vehicles for our customers, and support businesses through this difficult period.
OUR COVID-19 RESPONSE

Enterprise Flex-E-Rent are continuing to develop vehicles specifically to support key workers, such as mobile testing laboratories, and vans with dual compartments (with separate contamination and clean areas) to help medical professionals adhere to new hygiene and social distancing rules.
Find out more here

THE COMPLETE CLEAN PLEDGE

We have expanded our already rigorous cleaning protocols with guidance from leading healthcare authorities to provide safer vehicles for our customers. Employees are being comprehensively trained in enhanced cleaning for vehicles, shuttles and branch locations, as well as social distancing. You can learn more about the complete clean pledge below:
Complete clean pledge

BUSINESS AS USUAL

As a provider of essential services, Enterprise Flex-E-Rent has remained open throughout the COVID-19 pandemic; helping those on the front line, and our customers, to stay mobile - no matter the circumstances. Click below to watch our video, in which Managing Director of Enterprise Flex-E-Rent Danny Glynn discusses the impact of COVID-19, and the measures we've put in place to protect our customers.
Watch the video here
At Enterprise Flex-E-Rent, we're committed to keeping you on the road. With the UK's widest range of vehicles for hire, we can provide safe, optimal vehicles that allow you to get the job done - even in the most uncertain times.
Managing your fleet after COVID-19
Even with the excellent work being done by businesses across the fleet industry, the risk
of COVID-19 is still present. While many businesses can continue to operate from home, fleet workers simply don't have this option.

This means that measures will have to be put in place to ensure vehicles are hygienic, social distancing rules are in place and that drivers feel safe while at work. This means that fleet managers now have a responsibility to ensure these measures can be put in place.

We've outlined some key considerations to take when ensuring driver safety.
Plan ahead
The extra pressure on fleets to meet demand means that planning ahead is crucial. You should ensure that drivers aren't overworked, and consider barriers that could cause delays, such as waiting times at overcrowded service stations, and plan accordingly.
Communicate
Perhaps the most important thing you need to do is communicate with your drivers to explain the measures being put in place to protect them. People returning to work will be experiencing different emotions, so any communications must be clear to ensure that all team members are on the same page.
Limit the spread
Fleet workers are classed as essential, meaning they could be exposed to risk on a daily basis. As a fleet manager, it's your responsibility to ensure that precautions are in place to limit the risk of contamination. Unwell employees should be encouraged to stay home and all workers should be provided with protective equipment such as masks and hand sanitiser while on the road.
Ensure vehicle safety
The potential for infection to spread in vehicles is high, which means vehicles should be cleaned rigorously and frequently. In the long term, manufacturers may adapt vehicles to meet hygiene requirements (such as vans or trucks with dual compartments), so it's important to consider what your fleet will look like in the future, and factor in any vehicles you may need to purchase to maintain health and safety.
Flexible mobility solutions with Flex-E-Rent
For businesses adjusting to life after COVID-19, flexible hire is the only way you can get the vehicles you want with the modifications you need - without any penalties, or long term commitments.

At Enterprise Flex-E-Rent, we're dedicated to keeping our customers on the road, and our ethos hasn't changed as a result of COVID-19. As always, we're committed to providing our customers with the best vehicles and services possible. At Enterprise Flex-E-Rent, we provide:
Complete flexibility
Whether you're renting for 1 day or 5 years.
Vehicle hire customised for your needs
With the widest range of commercial vehicles in the UK hire market, we can meet even the most specific requirements.
The highest quality standards
The best maintained commercial vehicle hire fleet in the UK.
Expert customer support
Our employees offer specialist advice on how to organise your fleet and keep up to date with changing legislation in times of uncertainty.
Innovation
We are dedicated to leveraging the latest technology to provide better vehicles and experiences for our customers.
From the vehicles we are developing to support key workers, to the assistance we're providing our customers at every Flex-E-Rent location - we are now more committed than ever to keeping your fleet running smoothly, while ensuring your staff are safe.
This page has been updated to reflect recent developments regarding COVID-19.