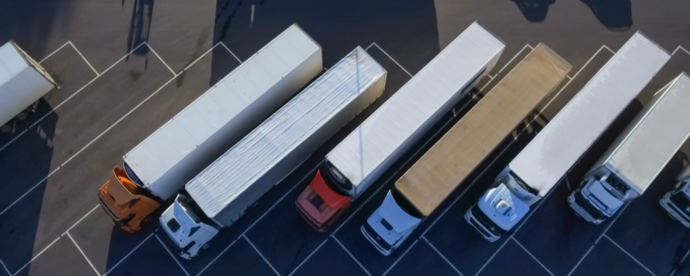 Heavy goods vehicles (HGVs) carry an inherent risk of serious injury or death and are responsible for a disproportionate number of fatal and catastrophic injuries. Transport for London's (TfL) "Cycle Safety Action Plan" (2014) found that, while HGVs account for 3.5% of vehicle miles travelled in London, they are involved in 45% of accidents where a cyclist is killed.
As forewarned is forearmed, here are the common HGV compliance problems encountered by fleets and how to deal with them.
Ignoring driver hour rules - or pushing them to the limit
Falling asleep at the wheel accounts for around 20% of serious collisions on motorways and similar roads, rising to almost 50% of motorway collisions between 2am and 6am, according to research by Loughborough University.
There are, therefore, both domestic and EU laws in place governing driver hours (and how these can be logged with tachographs and drivers cards) to help prevent this, but the rules themselves are lengthy and complex.
The Vehicle & Operator Services Agency (VOSA) has published helpful guidance to assist fleet managers, Rules on Driver Hours and Tachographs: Goods vehicles in GB and Europe, which includes summaries of the rules and flowcharts to assist further.
More than a quarter of lorry drivers have fallen asleep at the wheel

. [Unite survey]
However, a confidential study of over 4000 road haulage and HGV drivers conducted by union Unite has revealed some alarming statistics. 29% admitted to having fallen asleep at the wheel, with 64.4% blaming their work for their fatigue, stating long hours and inadequate rest breaks.
Fleet operators are said to be pushing the rules to the limits, in order to meet ever-increasing customer demands. However, fleet management software along with digitised tachographs can help fleets stay compliant whilst maximising efficiencies as well as safety. Route planning can be optimised around drivers' hours and GPS locations, driver safety behaviour can be tracked and compliance logging can be automated.
Not having clear vision
London's Safer Lorry Scheme was implemented in 2015, to reduce the high incidence rate between lorries and vulnerable road users caused by a lack of vision.
To stay compliant, lorries must now have the following features, or risk a £1,000 fine:
A Class VI mirror

, also known as a 'front blind spot mirror' or 'drivers' wide-angle mirror'.

A Class V mirror

, also known as a 'side proximity mirror' or 'over door kerb mirror'.

Side guards

fitted to the side of the vehicle to prevent cyclists or pedestrians being dragged under the axles or the wheels.
CLOCS and FORS require similar standards and these frameworks are increasingly being rolled out as minimum safety conditions for contracts all over the UK.
However, just as fleets have adjusted to The Safer Lorry Scheme, The Direct Vision Standard has been introduced, with star ratings given from 0 to 5 based on how much an HGV driver can directly see through their cab windows.
From 2020, 0-star rated HGVs will be banned or restricted from entering London. And, by 2024, only those rated 3 stars or above will automatically be allowed into the city. For more information, check out our blog on the Direct Vision Standard.
With the standards constantly evolving and the cost of retrofitting being cost-prohibitive for many companies, we have seen a rise in the number of flexible commercial vehicle hire enquiries from those looking to future-proof their HGV compliance without incurring upfront costs.
By-passing emission checks
A DVSA survey discovered that one in 12 HGVs were found using emission cheat devices, that disable pollution control systems. Any evidence of emissions cheating on a tested vehicle will prompt a full inspection of the rest of a company's fleet. Hauliers using a cheat device are not only putting the quality of our air and the health of vulnerable people, at risk, they're risking serious company reputational and financial damages, and even loss of operator's licence.
Not completing daily walkaround checks
The faults we see when carrying out services suggest that too many drivers are not completing their daily vehicle checks - in part, due to monotony of the daily routine, and in other instances, due to not knowing exactly how to carry them out.
You should make vehicle inspection checks part of your company's risk management policy and management should watch a driver conduct a check every six months or so to check for competency.
Once training is in place, drivers should be able to see at-a-glance what checks they need to complete.
For more information on how to assess your HGVs and what the HGV walkaround checks include, check out our blog here.
You may also be interested in our free eBook:
which outlines your responsibilities and the associated risks and costs of HGV fleet risk management. Download your free copy below.