Where Can I Get Euro V HGVs?
Right now is one of the worst times to be buying HGVs for your fleet.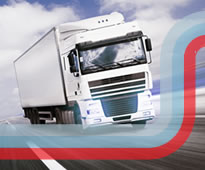 Why? Because the move to Euro VI is just around the corner – coming into force on 1st January 2014. As you'll know, from that date every new truck must comply with strict new emissions standards – and it's going to be expensive.
The new regulations are so stringent that HGV manufacturers have sunk a fortune in research and development to ensure their vehicles meet the standards. Some estimates claim the six leading HGV manufacturers in the UK have forked out in the region of £10 billion in research and development to create their Euro VI compliant engines.
These costs are, inevitably, being passed on to buyers. And many are complaining that they're not getting value for money.
Not only is a Euro VI compliant truck going to cost you 12-17% more than a comparable Euro V vehicle, but it's likely to carry a smaller load as well. That's because the new emissions technology isn't light – the components add something like 150-200kg to the weight of your vehicle.
And while the manufacturers suggest you'll be getting slightly better fuel economy, some HGV operators are sceptical whether the new vehicles will deliver in real-world conditions.
In a nutshell, if you're buying Euro VI vehicles, you're getting less for a lot more – a cost of up to £10,000 per unit.
Buying Euro V trucks
On the face of it, the simple solution would be to buy in Euro V trucks ahead of the deadline.
The only problem is that it's almost impossible— all build slots for new Euro V trucks have already been snapped up.
As we've written before, it's because fleet operators have been scrambling to get their hands on these vehicles for months or, in some cases, years.
This rush for Euro V vehicles has had several negative effects for fleet owners:
Manufacturers ramped up the prices of new Euro V vehicles
The price of used Euro V HGVs has also shot up
There's an increasing scarcity of Euro V HGVs.
These problems are set to worsen exponentially as we career towards 2014 and beyond.
You now can't buy new Euro V vehicles unless you've already placed your order with the manufacturer. Used vehicles are rarer than hen's teeth. And the benefits of purchasing Euro V trucks in comparison to Euro VI models are fast receding anyway.
Leasing – the Euro V solution
Luckily, commercial fleet rental and contract hire firms like Burnt Tree have been proactive in extending their fleets of Euro V HGVs ahead of deadline. Burnt Tree alone has invested £ millions in its Euro V HGV fleet of vehicles.
The aim has been to acquire significant numbers of Euro V vehicles at a (relatively) low cost, enabling us to lease these vehicles to customers at economical rates — saving you the unnecessary expense of an early switch to Euro VI.
Leasing HGVs is a cost efficient option at the best of times, but it becomes even more so when you consider the rocketing prices and almost complete lack of availability for Euro V vehicles.
And as we've written before, hiring your HGVs from Burnt Tree brings significant extra benefits, including:
No maintenance costs – servicing, breakdown and maintenance are inclusive
Choice – thousands of vehicles to choose from
Minimal off-road time – our engineers come to you, and we offer replacement vehicles
New vehicles – our Euro V HGVs are new, not years old
Flexibility – flexible rental means you don't have to commit to a lengthy contract, but if you want to secure your fleet (and manage your costs) for up to 7 years you can with contract hire
So, if you're looking for Euro V HGVs, there's still a chance to buy used vehicles – if you're lucky. But given the state of the current market, you have to ask whether it's worth the time, effort and expense.
If not, leasing your trucks could be the best way to renew your fleet, both economically and reliably. Talk to us about it today.