ATV, UTV & quad bike hire
Flexible, short and long term UTV & quad bike rental
Enterprise Flex-E-Rent have a range of high quality ATVs and UTVs available, such as quad bikes, mules and gators. With the option of 2,4 and 6 seats available, as well as electric UTVs and Quads, we have the vehicles to keep your site running smoothly - no matter the job at hand.

Choose to hire your UTV vehicles through short, long term and flexible hire - each at an affordable price and delivered on time with excellent customer service.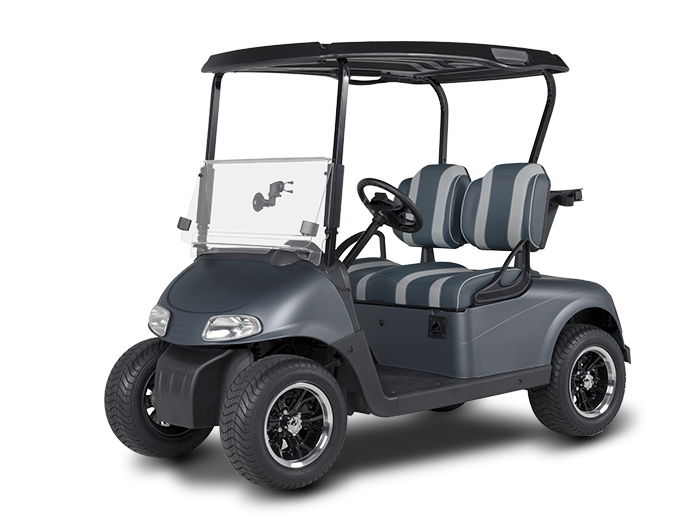 ATV, UTV & quad bike hire from Enterprise Flex-E-Rent: Choose a vehicle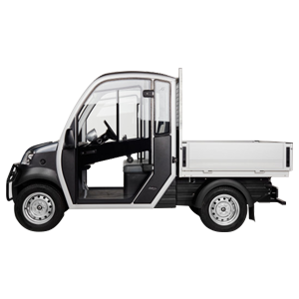 Electric vehicles
About this vehicle
Enterprise Flex-E-Rent are able to provide a full range of fully electric vehicles to keep your site clean, quiet and compliant with any green pledges.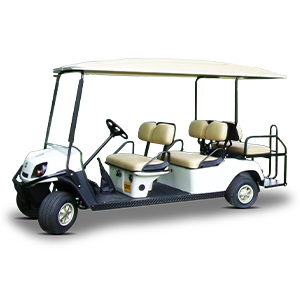 People mover buggies
About this vehicle
Perfect for moving people around in a quick, clean and efficient manner across a wide range of surfaces. With the option of petrol or electric, we have the buggy for you.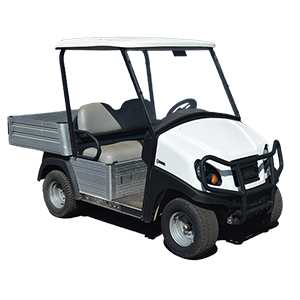 Utility buggies
About this vehicle
Our wide range of utility vehicles are perfect for moving all sizes and loads. Our utility buggies come in a variety of styles with the option of petrol or electric.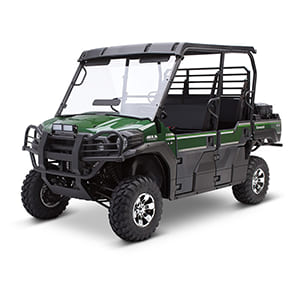 UTVs and quad bikes
About this vehicle
ATV's are the true workhorse of any event site. With the option of 2, 4 & 6 seats as well as the new option of electric UTV's and Quads. We have the vehicles to keep your site running.
Can't find what you are looking for?
Choose Enterprise Flex-E-Rent for ATV & quad bike hire
Enterprise Flex-E-Rent is a leading UK provider of ATV, UTV and quad bike hire on a flexible, short, and long term basis. We supply a diverse range of high quality UTV vehicles to the events sector and other industries.
With 28 workshops in the UK, our extensive network allows for access to UTV vehicles and quad bikes no matter where you are in the country. With ATV, UTV and quad bike hire from Enterprise Flex-E-Rent, you can expect:
Access to the latest models of ATVs and UTVs, such as Cushman, E-Z-GO, John Deere HPX and Kawasaki Mules.


Total flexibility, whether you're hiring an ATV or quad bike for 1 day or a year - with the option to return your vehicle when you no longer need it, with our flexible packages.


The option to reduce or expand your UTV fleet at a moment's notice, for when events suddenly change.


A 'keep you on the road' philosophy that is committed to keeping your business running, no matter the circumstances.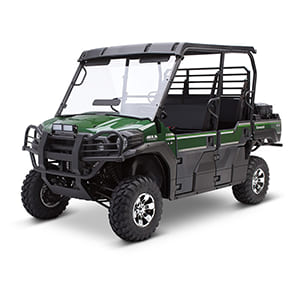 Benefits of ATV hire with Enterprise Flex-E-Rent
Maintenance, servicing and repairs for all ATVs and quad bikes.
All maintenance services are completed 100% in-house, as well as a team of mobile technicians.
Replacement vehicle
Access to a replacement should your vehicle need to come off road, so work isn't delayed, and you can keep projects moving.
Bespoke customisation
Bespoke modification or customisation choices to meet any requirements.
"Enterprise's flexibility helped us to continue trading in a very difficult period and keep cash in the business. We're now growing the fleet again and are sticking with flexible rental, because we know first-hand that it's a solution that doesn't force us to invest in expensive assets."
Simon Smith
Group Commercial Director, Avonside Group
"Enterprise has been working closely with customers to understand what social distancing means to their business...our capacity to adapt a wide range of vehicles based on bespoke requirements and to supply additional units at short notice has been a critical part of our flexible support programme."
Danny Glynn
Managing Director, Enterprise Flex-E-Rent
ATV, UTV & quad bikes options
Long term hire
Regardless of the size of your commercial fleet, our fixed term hire options can be tailored to meet the exacting needs of your business.
Long term hire
Custom built vehicles to meet your specification
Up to 7 year hire

The UK's widest range of vehicles for hire
Flexible hire
Get the vehicles you want with the modifications you need. Return or exchange vehicles without any penalties, and enjoy our expert support every step of the way.
Short term hire
Whether you need a vehicle for a day or a month, you can still benefit from industry-leading service and expert advice with our short term hire.
Short term hire
Tailor your fleet
Get more vehicles to cover busy periods
Hire specialised vehicles
Head office
Flex-E-Rent House,
Knights Way,
Battlefield Enterprise Park,
Shrewsbury,
Shropshire
SY1 3AB