The Ultimate Guide to: Growing Your Pharmaceutical Transport Operation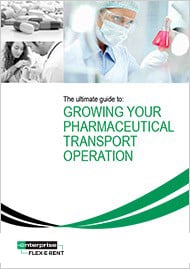 The temperature controlled pharmaceutical transport market is fast-moving and rapidly growing. So, it's never been more imperative to find and demonstrate business advantages over your competitors and build a trusted name for yourself to get a foothold in the market.
This is why we decided to put our expert knowledge of this field in this comprehensive guide that will provide you with information on:
Pharmaceutical distribution
Challenges facing the sector
Choosing the right vehicles and technology
Factors of compliance
Good practice standards and much more
To download your guide, please fill in the form.