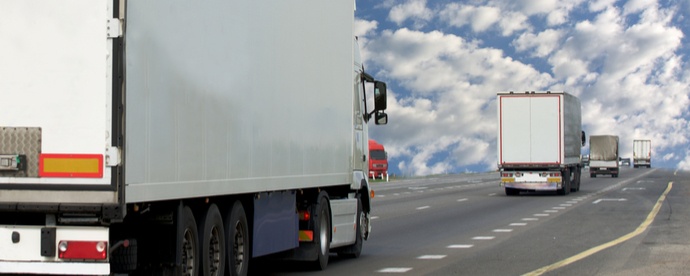 London's Safer Lorry Scheme (SLS) was launched in September 2015 in a bid to reduce the amount of accidents that occur between vulnerable road users and lorries.
Many fleet operators have kept a keen eye on the scheme since then and have concluded that similar schemes are likely to be introduced in other UK towns and cities in the future.
Recap: Safer Lorry Scheme
Under SLS, any HGVs (vehicles above 3.5 tonnes) operating in the capital must have additional mirrors (class V and VI) and be fitted with sideguards between the front and rear axles. These additional measures ensure drivers have a better view of cyclists and pedestrians around their vehicles and the sideguards protect cyclists from being dragged under the wheels in the event of a collision.
The scheme now operates across London, 24 hours a day, seven days a week, covering the same area as the Low Emission Zone.
It is enforced by the Metropolitan Police Service, City of London Police and the Driver and Vehicle Standards Agency. Drivers should be aware that the maximum fine for driving a non-compliant vehicle in London's Low Emission Zone is £1,000. Repeat offenders risk being reported to the relevant Traffic Commissioner, who is responsible for the regulation of HGV operations.
Find out more about these and other regulatory changes affecting inner city deliveries, with our infographic:
The vision
Since its launch, SLS has already made an impact. Plans are in progress to work with cyclists, vehicle manufacturers and freight companies to enact a legally enforceable "Direct Vision Standard."
In January this year, Transport for London (TfL) launched the first consultation into the use of its world-first 'zero to five star' Direct Vision Standard (DVS) for HGVs operating in London, which closed in April.
DVS established a star rating for HGVs from 0 (lowest) to 5 (highest), based on how much a HGV driver can see directly from their cab in relation to other road users, without the use of mirrors or cameras.
Is a national standard needed?
Recent research found that HGVs were involved in 22.5% of pedestrian fatalities and 58% of cyclist fatalities on London's roads in 2014 and 2015.
This gives city leaders and policy makers around the world clear evidence that introducing lorries with bigger windows will make city streets safer for cyclists and pedestrians, so it's likely similar guidelines to the Safer lorry Scheme, or indeed a national policy, will be put in place in the near future.
"Local government should reflect localism and where lorries need to go to. National government should define what a safe lorry is."
Roger Geffen, campaigns and policy director at national cycling charity CTC.
It does seem inconsistent to have one set of rules for a safe lorry in Birmingham, for example, and another in London.
We are already seeing many City Councils adopting the CLOCS (Construction Logistics and Cyclist Safety) National Standard as a minimum framework. This requires vehicles to be fitted with additional safety equipment, including sideguards, mirrors, camera and sensor systems and left-turn audible alarms. The CLOCS initiative is known to encourage wider adoption of best practice across the industry through adoption of a common national standard.
What does this mean for fleet managers?
Even if you don't currently operate HGVs in London, there's every chance the Safer Lorry Scheme will be adopted by other UK cities and towns and that the CLOCS Standards will continue to be implemented across City Councils nationwide, as the push for cleaner and safer roads increases. It's therefore important to bear in mind how these kind of policies will affect you and your company.
Keep an eye out on our blog for updates on any changes to regulations and advice on staying compliant.
Meeting the Safer Lorry Scheme requirements is just one of the regulatory challenges that affect fleets operating in inner cities. Discover all the essential regulations affecting your business with our infographic: