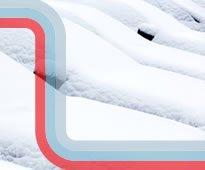 Christmas is a crucial time for retailers, and with the popularity of online retail rising, business fleets need to be ready to deliver. But what about if you can't get hold of enough vehicles? There will be unprecedented demand for seasonal van hire this festive season, and there's a danger that your business could be left out in the cold if fleet managers don't act fast.
Why will there be a seasonal van hire shortage?
The van leasing industry is predicted to see demand overtake capacity this Christmas, following significant downtime on automotive production lines during the summer months.
The UK hasn't seen so many new commercial vehicles launched in one year since 2006. Ford, Vauxhall, Renault and Peugeot number among the automotive manufacturers bringing new light commercial vehicles to the fleet industry, but this innovation has meant that overall production figures have dropped significantly.
The automotive and van hire industries are still fighting to catch up with the demand for new vans, and as Christmas approaches, the consequences of this shortage could snowball. With a lower number of vans than usual available in the leasing industry, retailers run the risk of missing out on seasonal van hire entirely, or paying over the odds out of desperation.
How will this affect businesses?
Retailers face the pressure of increased workloads, tight timescales and stretched resources at Christmas. To survive the busy winter season, businesses need to be running their supply chain efficiently, and business fleets play an important role in this.
In the US, delivery companies UPS and FedEx are already hiring tens of thousands of seasonal workers to deal with the Christmas retail rush. UPS suffered delays in shipments last Christmas, and this prompted a $175 million investment to expand facilities and install new technology to improve delivery operations this winter.
UK delivery provider City Link enjoyed one of its most successful peaks ever in December 2013, and predicts a rise in larger consignments and Click & Collect business for the coming Christmas. Business demand over the winter period is also becoming more unpredictable, with logistics consultant Alan Braithwaite explaining that "peaks are getting even peakier". Van rental is a perfect solution for retailers that need additional fleet capacity for only a few months of the year
What makes Christmas such a transport challenge?
If you're feeling confused about why Christmas is such a challenging time for the retail and delivery industries, take a peek at these facts and figures:
Last year the UK online retail sector was worth a cool £91 billion - with £11 billion of this spent in December alone.
Consumers are ordering larger, heavier items, challenging delivery services to handle consignments of all shapes and sizes.
Last autumn, multichannel retailers found that almost 1 in 5 sales were click and collect. This convenient service is also expected to be hugely popular this Christmas, and will require retailers to deliver goods to various stores and pick-up points.
Research found that nearly two thirds of consumers consider poor delivery standards as the worst possible online shopping mishap, and 23.5% have already used social media to complain about these services.
Winter often means challenging weather conditions and disruptions on the road, which can hold up delivery services and put drivers at risk.
Take a look at our winter driving tips to learn how to stay safe on the roads this Christmas.
Contact Enterprise Flex-e-rent today to find out more about flexible fleet hire for the festive season.