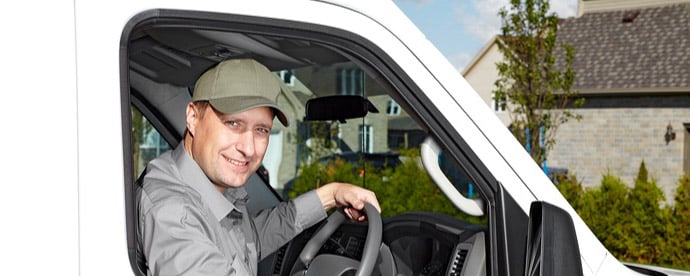 Driver training is a key part of fleet management. It has long been suggested as a means of addressing issues such as driver safety on the road and more fuel-efficient driving skills, which can impact on fleet management costs.
However, with the introduction of Work Related Road Risk (WRRR), can we really expect driver training to help reduce issues on the road—or are we missing the real problem?
The importance of WRRR
WRRR is an approach instigated by Transport for London (TfL). It requires companies with goods vehicles delivering to, collecting from, or servicing TfL projects to be compliant with certain restrictions. This might be achieving Bronze accreditation status under the Fleet Operator Recognition Scheme (FORS), or undertaking additional driver training relating to cyclists and other vulnerable road users.
Any company working with TfL in this capacity must ensure both its own and sub-contractor vehicles and drivers meet WRRR standards, or else face a breach of contract which could impact site access.
Why driver training might not be the issue
Some in the industry have told us they don't believe driver training to be the issue. Drivers will work hard in training and often pass with flying colours, but this doesn't necessarily mitigate future problems. This is because driver training and real-life driving situations are different entities entirely. We all act differently during training. We're focused on the tasks at hand and aware that we're being tested. Yet in the real world we get distracted and even complacent with our routine.
Many drivers see their vehicles as 'their cab' as opposed to their work vehicle. It's their home away from home, and such comfort in their surroundings may see this driving complacency creep in. For example, a lorry driver recently pleaded guilty to the tragic killing of a mother and three children on the A34, when his vehicle collided with their car because he was distracted changing the music on his mobile phone.
What else can be done to improve WRRR?
Incidents such as this one cannot necessarily be prevented by driver training. So, in addition to this training, what else can we turn to in our efforts to increase road safety?
A change in company culture can certainly help. As Dr Lisa Dorn, Associate Professor of Driver Behaviour at Cranfield University, states in Utility Fleet Magazine:
"Driver behaviour at work is affected by the company's policies, practices, and unwritten procedures which may impact on driving performance in unexpected ways."
This means that—as well as training—those in charge of fleet management need to create the appropriate working environment and culture to encourage driver safety compliance. The right structure, processes, roles and systems should be in place so that employees feel encouraged to share responsibility in delivering fleet safety, instead of feeling that it is at odds with commercial pressures.
As well as this overall approach, there are other aspects of fleet management that, when implemented, could help align with WRRR—such as in-vehicle technology. For example, the improvements in telematics could mean that gamification could play its part, where recorded driver behaviour statistics allow drivers to compete against each other on company leaderboards for rewards.
Changes such as these could not only help improve safety across the fleet, but would also boost driver and employee morale, improving retention and saving money in new hires.
To learn more about the importance of fleet safety and the key responsibilities in achieving safer driving, download our easy-to-read guide:
.