The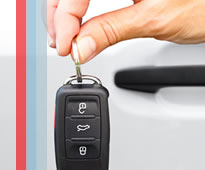 automotive industry is gearing up to compete for business customers as multiple new releases drive fierce competition in the market. However, CAP Automotive believe that brand reputation will determine each van model's success on the forecourt! With fleet managers hard-pressed to make a well-informed choice, could van hire offer a simple solution?
A record-breaking year
Already, 2014 is shaping up to be a very special year for the commercial vehicle industry. There haven't been this many new vans launched in one year since 2006, and Ford, Vauxhall, Renault and Peugeot number among the automotive manufacturers bringing new light commercial vehicles to the fleet industry.
Britain's economy has finally recovered from the financial recession, and is now bigger than before. Thanks to strong growth in the second quarter, economists believe that the UK will be leading the way among developed countries by the end of 2014. As a result of this recovery, a growing number of UK businesses have newly-acquired funds, and may be looking to upgrade their light commercial fleet.
Naturally, each manufacturer is claiming that their own new model is best in class, but CAP Automotive's Ken Brown predicts that a driver or business owner's existing brand loyalties is most likely to determine their ultimate choice of vehicle. We admit that it can be difficult to make a truly informed decision when every newly launched van boasts superior driver safety features, fuel economy, emissions levels and technological extras! That's why we've put together our Old vs. New size guide, to help fleet managers line up the latest van models against their predecessors.
Take your pick with contract hire vans
Business fleets account for the majority of new commercial vehicles sold. Fleet News cites that a commercial vehicle's predicted used value is its mark of success for business owners, who want to avoid their fleet purchases depreciating in price. No one wants to invest thousands of pounds in a brand new van, only for its value to plummet!
However, contract hire van deals can allow companies to upgrade their business fleet without the risk of capital investment. The Institute of Chartered Accountants in England and Wales (ICAEW) recently stated that 55% of surveyed firms are not looking for new finance in the next 12 months despite the improving economic environment, due to concerns over the Eurozone and the prospect of possible interest rate growth. Companies wishing to avoid bank lending can make regular rental payments for brilliant van hire services and brand new commercial vehicles.
To find out which van contract hire deals best suit your business, talk to an expert member of our team today about acquiring your favourite 2014 van models.