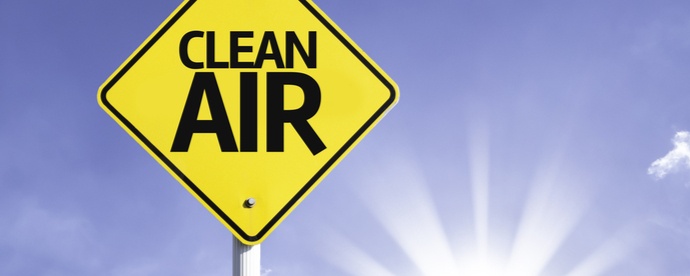 The government has confirmed that the first five clean air zones (CAZs) will be in place by the end of 2019. This followed shortly after headlines promised a UK-wide ban on diesel cars and vans by 2040.
Vehicles that don't meet certain criteria will be restricted from entering the CAZs to control pollution levels, particularly roadside nitrogen dioxide emissions and to improve the overall urban environment.
There are five CAZs being rolled out across the UK, with London already committed to an ultra-low zone (ULEZ). Here's what we know so far…
Birmingham
The initial recommendation was that Birmingham will need a Category C+ Clean Air Zone. This will involve restricting buses, coaches, HGVs, large vans and minibuses exceeding certain masses from entering the zones, although the exact type of vehicles that can be charged to enter have not yet been decided.
While the exact location of the zone is not yet known, it is expected to cover at least part of the city centre and a full local public consultation is anticipated before the end of 2017.
Derby
While details of Derby's Clean Air Zone are yet to be "discussed", DEFRA have indicated that the chargeable access restriction will apply to buses, coaches, heavy goods vehicles, taxis and private hire vehicles, and will restrict the movement of these vehicles unless they meet defined Euro emission standards.
Leeds
Further plans about Leeds' Clean Air Zone are expected to be released later this year, after consulting with "all relevant audiences". However, the government has currently identified five roads in Leeds where levels of harmful nitrogen dioxide (NO2) emissions are exceeding legal limits.
Councils have the option to introduce levies on the most polluting vehicles to speed up their efforts to meet air quality targets. The air quality strategy also includes a commitment to ending the sale of all new conventional petrol and diesel cars by 2040, and a consultation on a diesel scrappage scheme.
There's a £255m fund to help councils which are identified as pollution hotspots to implement local plans, and a further £100m is available to assist in upgrading or replacing older, more heavily-polluting busses.
A trial of 'geofencing' technology, known as project ACCRA, is also being used to remotely trigger electric hybrid engines to switch to zero emission mode in polluted areas. By capturing real-time air quality readings, it hopes to trigger hybrid electric engines to switch automatically to zero-emission running.
Nottingham
It has not been confirmed what the charges will be for vehicles entering CAZs in Nottingham, however draft plans for Nottingham's Clean Air Zone have hinted at using automatic number plate recognition cameras (this is similar to technology which enforces speed on some roads). This will enforce and identify vehicles for the charges. Vehicles that comply with a minimum Euro Standard 22 and have emissions under a set level, however, will be allowed free entry into zones.
Nottingham has also called for a diesel scrappage scheme to be introduced, which will cover buses, taxis and council fleets as well as private vehicles, not just cars.
Southampton
The government has provided funding to Southampton to allow the City Council to tackle roadside nitrous oxide concentrations around three specific roads in the city - A35, A3024 and M27 – which are amongst the most polluted roads in the country.
The CAZ will charge commercial vehicles that aren't Euro 6 compliant to enter from 2019, which has been proposed as ranging from £100 to £200.
The impact of Clean Air Zones on fleet owners
The Defra impact assessment report predicts that smaller HGV vehicle operators will be the most impacted by the CAZs as vehicle upgrades will be less affordable. This is particularly problematic for small business owners who tend to own older vehicles, and are unable to offset the costs of the upgrade.
It's also estimated that particular sectors will be hit harder than others, such as construction haulage, where a competitive market will make it more difficult to pass on costs.
What happens now
As well as the five cities mentioned above, other areas of priority for reducing pollution levels include: Coventry, Manchester, Bath, Bristol, Sheffield, Guildford and North Tyneside. DEFRA has drawn up a list of the 29 worst-offending areas in the UK, in which London is number one on the list. However, the capital has already drawn up its own Ultra-Low Emission Zone (ULEZ) plans and so is effectively excluded from the CAZ measures.
The local authorities are expected to publish their initial CAZ plans within eight months and finalise them by December 2018, ready for implementation.
The Government has stressed that councils should avoid imposing fees where alternative measures would prove equally effective in reducing emissions – however it also notes that in some areas, charging could bring pollution levels within legal limits as early as 2021.
Clean Air Zone plans and emission standards are just some of the issues affecting urban fleet operations. To find out more about the regulations you need to be aware of, check out our infographic: