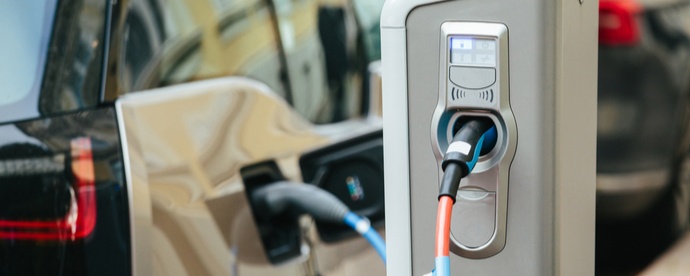 Low-carbon transport has become a priority for government in recent times. So what are they doing to encourage those looking to hire or buy more energy-efficient vehicles?
Here we take a look at some of the grants fleet managers can take advantage of when it comes to low carbon vehicles.
Plug-in van grant
In a bid to incentivise the low-carbon vehicle market, the UK government launched the plug-in van grant (PIVG) in 2012, complementing its existing car scheme, which gives buyers 20% (up to a maximum of £8,000) towards the purchase cost of a qualifying electrical commercial vehicle.
The grant you can get depends on the category, shown in the table below:
The 'zero emission range' is the distance the vehicle can travel without producing any CO2 emissions.
Full details on eligibility can be found here.
Claiming the grant couldn't be easier, as the amount of your grant will be automatically deducted from the price of your van when you buy it. The dealership will complete the paperwork, there are no application forms to fill in.
The availability of the PIVG was extended in November 2016 after receiving criticism from environmental groups. It will be reviewed again once 5000 grants have been processed or in March 2018, whichever is the earlier.
Low-emission freight and logistics trial
This year, winners of a £20 million funding in Low Emission Freight and Logistics Trial were announced.
Transport Minister John Hayes announced a £20 million government programme to cut emissions and improve air quality on 11 January 2017, in which vans will go electric and lorries will run on hydrogen dual-fuel. The funding was given to 20 firms who set out plans for innovative ways to deploy low and zero emission vehicles.
The programme will help the UK meet its CO2 reduction targets – and represents another step towards the government's target for all new cars and vans to be zero emission by 2040.
Charge points
The government offers grants to support the wider use of electric and hybrid vehicles (such as installing electric vehicle charge points) via the Office of Low Emission Vehicles (OLEV).
To be eligible for these types of schemes, installers must first apply for OLEV authorisation via the online portal. Schemes include:
EVHS:

The Electric Vehicle Homecharge Scheme (EVHS) provides grant funding of up to 75% towards the cost of installing electric vehicle charge points at domestic properties across the UK.
WCS:

The Workplace Charging Scheme (WCS) is a voucher-based scheme that provides support towards the up-front costs of the purchase and installation of electric vehicle charge points, for eligible businesses, charities and public sector organisations.
ORCS

: The On-street Residential Charge Point Scheme (ORCS) provides grant funding for local authorities towards the cost of installing on-street residential charge points for plug-in electric vehicles.
The Office for Low Emission Vehicles has funding information for 'domestic charge points', for example, where you can charge your vehicle, which you can read about here.
It is clear the government is firmly committed to improving the UK's air quality and cutting harmful emissions. As well as the grants explored above, further incentives have been made to ensure the UK hits clean air targets. For example, in the Autumn Statement, the government announced £390m of new funding for low-carbon transport, which includes testing infrastructure for driverless cars and charging points for Ultra-Low Emission Vehicles (ULEVs).
Additionally, from September 2017, new types of diesel cars on UK roads will have to meet more stringent Euro 6 emissions limits, and these limits are expected tighten further in early 2020.
With this in mind and the advancing technologies and current high cost of acquisition in the low carbon arena, many fleet managers are either investing in only one or two electric vehicles in a fleet or considering total flexible hire to test the water before they are forced to do so with the tighter regulations.
Why not download our free guide LCV Acquisition - Hire or Buy? below for further information on choosing the right fleet option for your company.