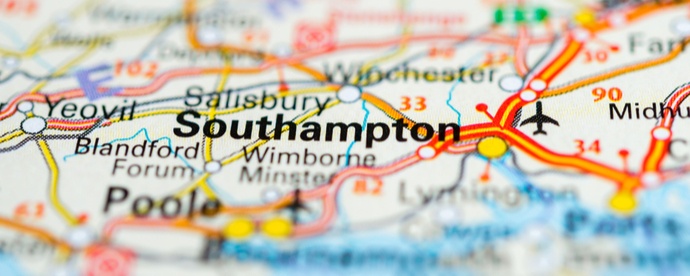 One of the most polluted cities in the UK is having a clean-up. Southampton city council will establish a "Clean Air Zone" (CAZ), in an attempt to reduce nitrogen dioxide emissions and decrease harmful pollutants across the country.
The council will introduce penalty charges for vehicles that contribute to high levels of pollution, including HGVs, buses and taxis to deter them from entering the city. Low-emission vehicles such as electrical cars, on the other hand, will be incentivised with priority parking and discounted permits.
Although the zone is expected to be put into action this year, it will only target commercial vehicles and not have any charges until 2019/20, with 2020 being the deadline for the council to improve Air Quality and strive to meet EU-set nitrogen dioxide limits.
Recommended Reading: The urban regulations fleets need to be aware of >
By law, hourly levels of nitrogen dioxide must not be more than 200 micrograms per cubic metre more than 18 times in a whole year.
However, last year, tests found that in some parts of Southampton the nitrogen dioxide levels were measured at an average 50% higher than the annual limit.
Southampton's clean air strategy will not only tackle the ever-pressing problem of pollution, but also bring about a number of other positive changes. It is set to improve transport and freight delivery systems through efficient infrastructure, increase the adoption of new and innovative technologies, and encourage greener modes of public transport such as cycling and walking.
The council has recognised the key role that businesses, organisations and communities play in this agenda and have developed a "Clean Air Partnership". This partnership will identify key stakeholders in the city who will identify, encourage and support better air quality.
The government have made it clear that this won't be a one-off attempt – there is set to be future revisions of council and city plans in order to continuously improve air quality. The Local Transport Plan, Local Development Plan and all other plans and strategies will be expanded with suitable and adequate policies to reduce emissions and deliver cleaner air.
Clean Air Zone plans and emission standards are just some of the issues affecting urban fleet operations and those looknig for van hire Southampton. With this in mind, we know that making vehicle purchasing decisions for your business in the current climate is no easy feat. That's why we've put together this handy guide on choosing the right vehicle option for your company:
Download it for free below.