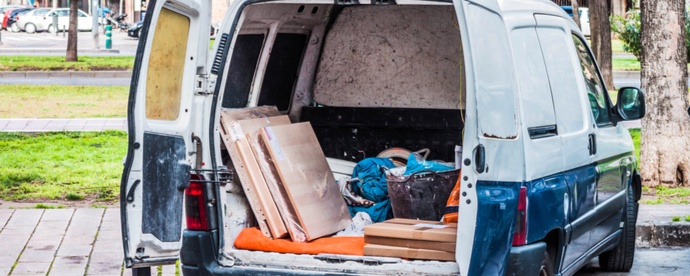 A recent report found a 30.5% rise in the number of thefts from vans - highlighting a worrying trend for the UK's tradespeople.
The top five cities by number of tool theft and van break-in claims are London, Bristol, Sheffield, Northampton and Leicester.
Research carried out by Warm.co.uk found that plumbers and heating engineers reported a huge rise in tool thefts from vans and building sites.
Plumbers incomes have been seriously damaged this year by the theft of tools from vans and job sites with 27% reporting the loss of tools which damaged their ability to earn a living.
It's estimated that tool theft in the UK costs £94million per annum. And as the research suggests, thefts are on the rise so it's important for drivers to be vigilant of van theft, considering the damage it can have your business' livelihood.
It's not just the rise in the number of thefts that is worrying, but also the way these thefts are happening. Earlier this year, it was reported that van thieves were using a new peel and steal technique, which involves thieves grabbing the top of the van's back or side doors with their fingers, putting their knees against the door and using their body-weight to effectively 'peel' them down. This just goes to show how vigilant businesses need to be in order to prevent van theft.
The most common tools to be stolen are tool boxes, power tools and ladders. For plumbers and engineers in particular, losing their toolboxes can have a huge impact on their ability to complete a project and earn a living.
Our van theft advice
In order to deter any valuables going missing from your vans, keep all tools close and where possible, do not leave your van unattended. If you do have to leave your van, even for a short period, ensure you take the necessary steps to secure it. This could include parking your van's sliding door and rear doors against a wall or sturdy fence so thieves have restricted access. Also consider reinforcing your doors or adding extra locks.
Find more tips on preventing van theft check out our blog on 5 van security tips. You may also be interested in our vehicle security guide which gives you a more in-depth advice and explains how SMEs can guard against security risks with little upfront costs. Download your free copy below.