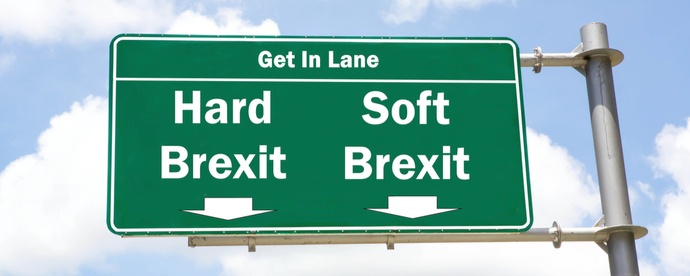 As we head towards Brexit, money is fast becoming the biggest consideration for both government and businesses.
Brexit Secretary David Davis is currently facing down EU requests to pay for a £92 billion 'divorce' bill, and that's before we've even start the long and complex negotiations about trade agreements and import and export tariffs. The value of sterling has dropped against both the Euro and the Dollar since the referendum result in 2016, making imports (including vehicles, parts and fuel) more expensive, and there's no guarantee it won't fall further as Brexit negotiations start in earnest.
Fleet operators, therefore, face an unpredictable future. Firms in sectors such as construction are reporting that future contracts are uncertain, and that short term contracts are becoming much more common. This is making it difficult to plan for future fleet requirements, and certainly is discouraging investment in new vehicles and equipment.
Ironically, this can make winning contracts more difficult. Many contracts now require operators to use modern vehicles that meet stringent emissions and safety standards; but without the assurance of a long-term contract, fleet managers could find themselves investing in vehicles and equipment that could quickly become surplus to requirements.
Managing risk in an uncertain economic climate
Rather than reinventing the wheel, many fleet managers are looking back to how they navigated the last recession. For example, a Fleet News survey carried out during that period revealed one in five fleets expected to spend more on vehicle rental during the economic uncertainty.
This chimes with the experience of Danny Glynn, our vice president and general manager. He says: "When there's an uncertain economic climate, companies tend to look for more short-term, lower risk agreements that don't swallow up capital and can be terminated or up-scaled quickly. We're obviously conscious that there is a degree of uncertainty at the moment and believe that we have a product that's attractive for those who want to preserve capital and reduce risk."
There are major advantages to switching from vehicle purchase to vehicle hire , and these are becoming more pronounced as we slowly edge towards Brexit. They include:
A choice between short, fixed and long-term rental.

The ability to rent one vehicle or as many as 1,000 – for as little as a day.

Flexible rental options at a fixed cost – which allow you to return vehicles without early termination penalties. You are not lumbered with the expense of vehicles you no longer need.

Ability to hire vehicles that meet contract requirements for emissions and safety.

Options to modify vehicles, whether you have chosen commercial van hire, tipper hire or even HGV hire.

Sourcing low emissions and zero emissions vehicles, cutting costs when you need to enter Low Emissions Zones (LEZs) or similarly restricted areas.

A full maintenance offering, with replacement vehicles available if one needs to be serviced or repaired.
As you can see, the main draw is flexibility – in a world of short-term contracts, you can hire the vehicles you need, for the length of time you need, at a fixed and predictable cost. If you no longer need the vehicles, you simply return them, avoiding the prospect of capital assets standing idle.
Effectively, in a fast changing economic climate, flexible vehicle hire allows fleet managers to be agile and react to circumstance – without upfront capital investment.
That said, switching from a fully owned fleet to a hired fleet may not be something you can do overnight. But as your purchased vehicles reach the end of their useful lifespan, and you are reluctant to invest in new vehicles until the economy has settled, it's certainly an option worth looking into sooner rather than later. To help you decide, why not download our free eBook: