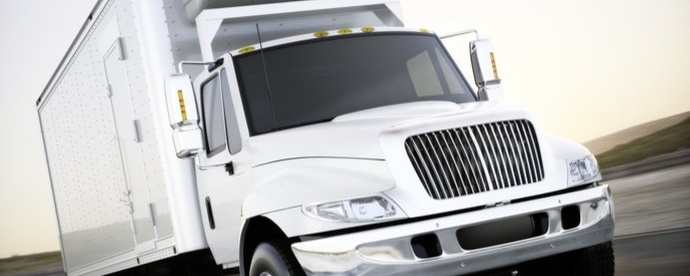 Refrigerated vehicles are a necessity within the cold chain, ensuring the protection of products during long journeys. However, when choosing refrigerated vans for your business, it is important to choose the best-suited vehicle for your specific industry requirements.
Transport for fragile pharmaceuticals
The survival of the pharmaceutical industry relies on the safe delivery of fragile medicine and vaccines, in order to ensure the safety of the end-user. However, pharmaceutical products, especially those containing blood and plasma, are extremely vulnerable to excessively hot and cold temperatures. Chemical alterations can take place in these products if they exceed their recommended temperature range.
These alterations can either leave a pharmaceutical product ineffective, or in the event of over-freezing, products can cause adverse reactions in patients. Some pharmaceuticals can also be potentially hazardous, and so greater care needs to be taken during handling and transportation.
When looking at refrigerated van hire for healthcare, the most important feature should be efficient temperature control. Pharmaceuticals need to be maintained within a specified temperature range – usually between +2°C and +8°C. All our pharmaceutical vehicles come equipped with Transcan Temperature Recorders, which enable fleets themselves to set, analyse and maintain their cargo's optimum temperature, placing full control in their hands.
We also recommend having a dual compartment (chilled/frozen) vehicle, with a standby facility for the refrigerated system to ensure that fragile products are not compromised in the event of a power shortage.
To avoid contamination and damage to fragile medicines, vehicles should also offer secure compartments with effective ventilation.
Ensure compliance with food and drink regulations
The UK food and drink industry's supply chain distributes over 6.3 billion cases of products each year. These days, deliveries are expected to be made within 24 hours, making it vital for supermarkets and distributors to use vehicles that are up to the challenge.
Contamination poses a serious threat to the industry and so hygiene should be a priority at all times. The Food Standards Agency (FSA) requires vehicles to be "designed and constructed to allow adequate cleaning and/or disinfection". Therefore, all our vehicles are equipped with easy to clean internal surfaces and adequate draining facilities, enabling efficient cleaning for faster and safer deliveries.
If your products are found to be contaminated, not only is consumer safety at risk, but the reputation of your business can also greatly suffer. The FSA encourages business to "separate products effectively, where necessary".
Keeping produce separate is especially important when transporting fresh fruit and veg alongside raw meat, where bacterial contamination poses a serious risk. To minimise this risk, choose a vehicle that incorporates multi-compartment refrigerated bodies, keeping raw produce safely contained throughout transportation.
If you're transporting a large quantity of meat, poultry and fish, it is important to consider that these products have a much heavier mass than other cold chain products. Cold chain fleets which deal with these products should therefore choose vehicles with a high payload (the amount of weight that the vehicle can legally carry), and a robust and superior quality refrigerated body.
To learn more about the specific factors that you need to look out for when choosing a refrigeration vehicle, download our free guide 'What to look for when hiring refrigerated vehicles'.
Editor's Note: This blog was originally published in 2015 but has since been updated for accuracy and comprehensiveness.