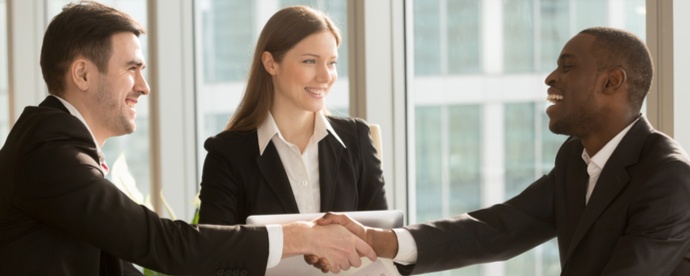 Analysis by FleetNews found that the majority of fleets appear to want multiple relationships with suppliers to ensure they are getting maximum value for money.
Most van fleets have fleet managers running the operation, unlike many car fleets which can be more readily outsourced or managed within an HR or finance department, which means they are more able to manage relationships with multiple providers.
While multi-supply does have its advantages, here we look at why sole-supply is still a good strategy when it comes to fleet management.
Firstly, choosing a sole supplier enables you both to invest your people, time and energy together, with the mutual aim of growing both businesses.
With a sole supplier, it means you only have to deal with just a single point of contact for all vehicle rentals and can receive a single monthly invoice, minimising paperwork.
Vehicle downtime in the van market is one of the most important factors in managing a commercial fleet as a stationary vehicle can represent hundreds, if not thousands, of pounds in lost business per day per vehicle.
That's why many sole supply contracts have maintenance services rolled into the deal, which means fleets can get on with doing their important work with minimal risk of vehicle downtime. It's an effective way to manage costs over the long term.
CASE STUDY: Why The John Henry Group awarded Flex-E-Rent a sole supply contract
Enterprise Flex-E-Rent have had great experience in providing sole supply contracts with a number of high-profile brands, such as infrastructure services provider the John Henry Group.
The John Henry Group previously managed its own vehicles but partnered with Enterprise Flex-E-Rent in 2017 to provide vehicles on contract hire, as well as both long and short-term rental to optimise its access to vehicles.
The partnership has enabled the John Henry Group to control both the headline rental figure as well as the whole-life cost of operating each vehicle.
The group can access vehicles at very short notice, from standard panel vans and dropsides to more specialist vehicles for traffic management, helping to ensure customer satisfaction and meet increasingly stringent customer KPIs.
As part of our partnership, we also introduced a preventative maintenance schedule that minimises employee downtime and manages swift vehicle repairs with like-for like replacement vehicles.
John Henry, managing director of the John Henry Group said: "Enterprise's UK-wide coverage and team of mobile engineers means that everything is sorted out with the minimum of fuss or delay.
"Clients, employees and competitors have all noticed the difference in our fleet. It's not just the vehicles Enterprise provides, it's everything else it does that makes it different. It's what elevates Enterprise from being just another rental provider to a true mobility partner, which is what we needed."
As you can see, choosing Enterprise Flex-E-Rent as a sole supplier can give you unprecedented results.
Here at Flex-E-Rent we don't just provide vehicles on flexible contracts - it's everything else we do that makes us special. We always take the time to understand not just what you;ve asked for, but what you're trying to achieve and why.
It's an approach that's based on looking beyond a simple list of requirements or contractual obligations and thinking carefully about how what we do affects you as a business and as an individual.
For more advice on how we can help you, get in touch with one of our experts or fast forward the process by setting up an account with us today.