Businesses all over the country are expanding their workforces, but many aren't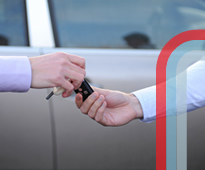 yet ready to make long-term commitments. Short term car leasing allows companies to keep their fleet costs under control as they adjust to a gradually improving economic climate.
We're finally receiving some good news about the economy in the UK, with employment levels rising as business confidence continues to grow. Official figures published this week show that in the three months from June to August this year, the number of people in work increased by 155,000 to reach 29.87 million. This is the biggest total ever recorded, and has pushed the employment rate up to 71.7%.
However, UK employers are still showing caution when it comes to planning for the future. This is to be expected, given the economic doom and gloom we've endured over the last few years. Although a large number of businesses are starting to take on staff again, many are recruiting on a temporary and contract basis. This was evidenced by data in September's REC/KPMG Report on Jobs, which revealed that temporary/contract billings increased for the fourth consecutive month in August, with the rate of expansion at its quickest since July 1998. According to the report, August also saw the sharpest rise in demand for short-term workers since December 2000.
Cost-effective vehicle rental
Recruiting staff on a temporary basis has obvious benefits for employers, but it can also create some challenges from an operational perspective. Providing vehicles is one of them. Many companies rely on having a mobile workforce, but those that typically hire cars on long-term deals don't want to be tied into lease contracts for their temporary staff. After all, they might not need the vehicles in a few months' time. On the other hand, renting vehicles from a company that mainly specialises in short-term hires is unlikely to be cost-effective either.
Furthermore, it's not just firms that are financially cautious - or tentatively growing - that may have this requirement. Some companies always start new staff off with probationary periods before their employment is formally extended, while others need to accommodate employees on secondment from different parts of their organisation, sometimes at short notice. Some firms may just need a large number of temporary staff to work on a one-off assignment. In each of these scenarios, companies are likely to require short to medium-term leases that provide real flexibility while also making financial sense.
Flexible options
At Burnt Tree, our short term car hire offering is highly flexible, but still designed to work for businesses. We have the capacity to meet any requirement and an extensive range of cars in different sizes.
With a minimum hire period of six months, you can hire any car in our range from just £199 a month. Customers that need cars for a shorter duration can hire any vehicle in the range from just £275 a month (minimum hire period of one month).
Some other advantages of choosing Burnt Tree's flexible hire service for your short term lease car:
New vehicles - the latest models
Nationwide coverage (18 locations across the UK)
Specialist from our knowledgeable and dedicated staff
National breakdown and recovery service (24/7, 365 days a year)
Wider range of commercial vehicles than any other UK rental company
If you're seeking a fleet of cars for your temporary employees, or need to provide transport for contract staff in the near future, talk to us about your requirements today.