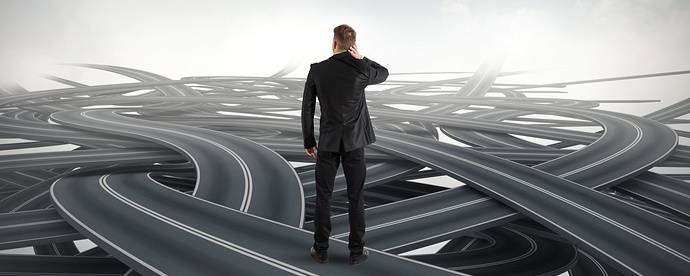 If your business relies on light commercial vehicles for its day-to-day work, you may have wondered whether the time is right for you to recruit a transport or fleet manager.
This normally happens when your firm reaches a certain size, and you find that non-specialist managers are spending large amounts of time dealing with issues regarding your vehicles, or that important vehicle maintenance or compliance tasks are being left to the last minute.
In our experience, there are five tell-tale signs that a business needs to either find a Transport Manager or switch to a different way of managing its fleet. To help you decide, we've shared them with you below.
Resale values of your vehicles are lower than predicted
Transport managers are responsible for the acquisition and disposal of vehicles in a fleet. With the right expertise, they are able to buy vehicles that are most suitable for your purposes, keep them properly maintained and sell them at a time when you will get back a reasonable proportion of their cost price. If you find that resale values are lower than expected, it's usually because the wrong vehicles were bought in the first place (those that depreciate badly), because service intervals haven't been adhered to or they've been left in service for too long. These things are hard to get right unless you have a dedicated Transport Manager.
Accidents are increasing
Bumps and scrapes are almost inevitable if you have a fleet of commercial vehicles, but if drivers seem to damage vehicles more often than you expect, then you need to act quickly. A Transport Manager will take care of making sure drivers have regular safety training, check vehicles daily for signs of minor damage and monitor driver behaviour, ensuring that any driver who isn't driving safely receives training as soon as possible and introducing measures to continuously improve driver performance.
Breakdowns and maintenance are a problem
Unless there is a dedicated person responsible for making sure vehicles are maintained at the correct service intervals, then it's easy to miss them. This means that your fleet becomes more susceptible to expensive repairs and breakdowns, costing your business money. If you are currently struggling to keep your vans in good order, then it's time to investigate hiring a Transport Manager.
Fleet costs rise too quickly
If your fleet has grown organically, you may see costs such as fuel, insurance and maintenance spiral as you add more vehicles. If a dedicated Transport Manager is given responsibility for the fleet, they can then plan routes to be more fuel efficient, monitor driver styles to ensure they use less fuel, negotiate lower maintenance costs, ensure tyres are rotated regularly and automate manyaspects of your operations – from driver time sheets to shift rotas.
More and more red tape
Every vehicle in your fleet needs to be taxed, insured and have a valid MOT certificate. Any parking fines need to be paid, and vehicles used in Congestion or Low Emissions Zones either have to be compliant or incur added expense on entry. There are also tolls to be paid for certain bridges and tunnels, plus legislation for tachographs in heavier vehicles to be adhered to. Unless you have a Transport Manager, dealing with all of this red tape will eat into other managers' time, keeping them from their main tasks.
As you can see, the need for a Transport Manager can quickly creep up on a business, especially if it has been managing its fleet in a non-specialised or ad-hoc way. Unless you take action, it can have serious implications for your fleet's efficiency, profitability and safety.
That said, we know from experience that making the leap to hiring a Transport Manager can be a major cost for a growing business – although the long term benefits and saving are potentially very high. That's why we build many parts of a Transport Manager's role into our fleet management service, which comes as part of of our fixed and flexible hire. You not only get new vehicles with the equipment you need, as you need them, but we also take care of maintenance, service intervals, providing replacement vehicles, adding livery and supplying technology such as telematics that can keep your costs down. It's a good way of tapping into a pool of experienced people with the right skills to keep your fleet on the road. If you'd like more advice on helping your fleet grow with your business, please be sure to ask.