A van security guide for SMEs:
HOW TO PROTECT YOUR BUSINESS
FROM VAN THEFT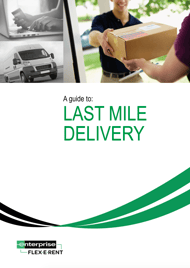 Did you know that 47,000 commercial vehicles are stolen each year*, costing £152M in lost assets? And that's excluding loss of turnover and extra operating costs.
In fact, the Ford Transit is the most stolen vehicle in the UK and the Mercedes Sprinter and Volkswagen Sprinter regularly feature in the top 10 list.
Can your business easily absorb these costs?
Our latest guide helps SMEs guard against van security issues, outlining:
The top 10 most stolen vehicles by % - how at risk are you?
The alarming new forms of vehicle thefts – some taking just 60 secs
The 4 most popular tools in a van thief's kit
The true cost of theft for businesses
The top 5 ways to stop van thieves in their tracks
How SMEs can guard against security risks with little upfront costs
Your privacy is important to us. We will not share your details with any other company.
*Source: Police Crime Survey